we receive questions on how to make payment to us sometimes. instead of replying emails or support tickets time and time again, let me answer it here so that all clients can refer to this post in the future.
1)first of all, all invoices are posted in helpdesk at:
http://www.singaporewebhosting.com/customer/
when you receive invoice reminder or would like to check past orders or invoices, pls login to helpdesk above. pls refer to our original welcome email (that we sent to you when you signed up for our service) for username and password.
if you forgot your username/password, please email us password reset request from original listed account owner's email address. pls note, only the listed account owner's email address will be accepted due to obvious security reasons.
2)after logging in, you will find a summary of your account. go to invoices section by clicking on the Invoices button at the top: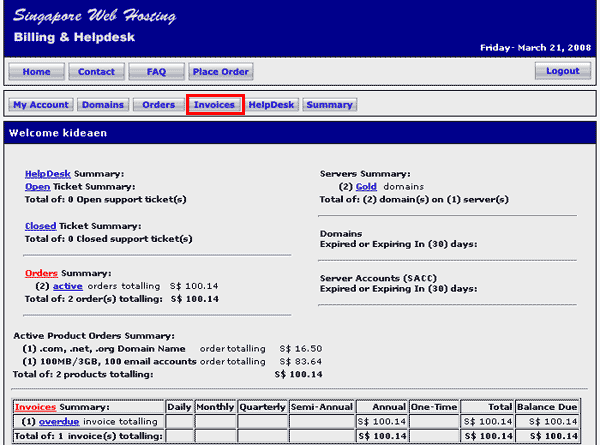 you will then find all invoice, paid, due or overdue, listed on invoices page: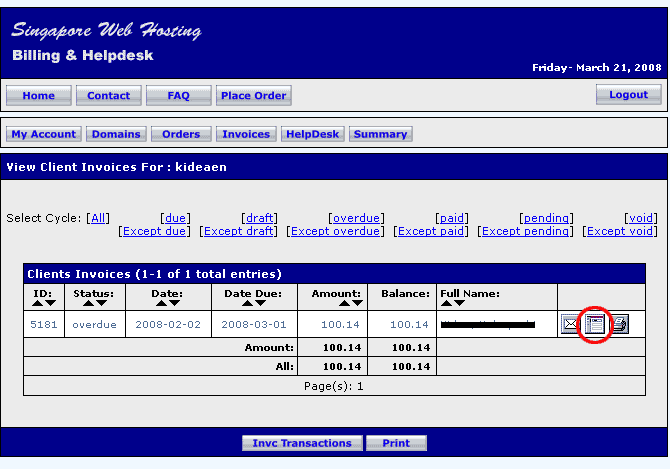 if there's invoice due or overdue that you would like to make payment for, click on the View Invoice botton next to the invoice itself, see screen capture above.
clicking the View Invoice button will take you to the details page of that invoice. you will find invoiced items, total amount and payment instructions. if you want to pay by cheque or bank transfer, just follow the instructions.
there's also credit card payment link button with text "PayPal Payments" on it. PayPal is the credit card payment processing service we use: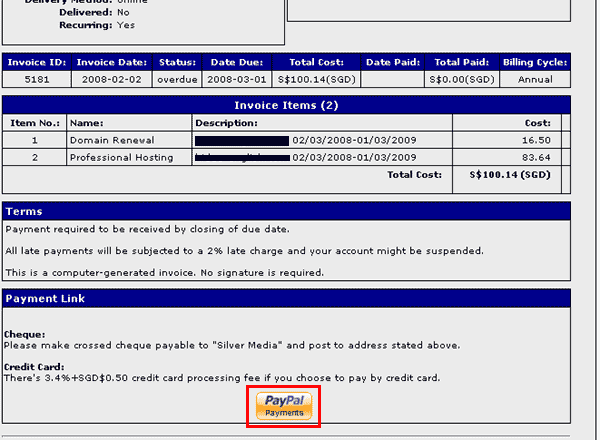 if you would like to pay by credit card, click on the PayPal payment button and enter your credit card info on PayPal page: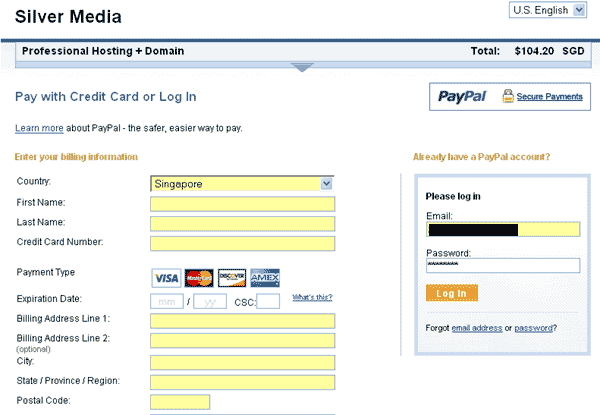 PayPal is an eBay company, so it's safe to make credit card payment via PayPal. we have been using it for years and are happy with the service.
hope it helps. 🙂